In March, we revealed the winners of SSI's annual Sales & Marketing Awards, or SAMMY Awards, as they are better known. Now, let's take a closer look at why each of this year's winners is adding more hardware to their trophy cases, starting with the top performers of the past 12 months.
SAMMY Award winners represent the best of the best programs being implemented by local, regional and national security brands. ADT Commercial and Acadian Total Security led the way with three wins apiece across the dozen categories.
The SAMMY Awards, which are presented annually at the ISC West trade show and now in their 28th year, recognize installing security integrators, dealers and monitoring providers for their marketing, installation and overall business excellence.
The 2023 SAMMYs were judged again by a panel of experts: Jon Daum, Daum Weigle; Robert Few, The Connection Xchange; Shannon Few, AAF; Peter Giacalone, Giacalone Associates; Michael Jagger, Provident Security; Kirk MacDowell, MacGuard Security Advisors; David Morgan, Security Dealer Marketing; Mitch Reitman, Reitman Consulting Group; Chelsie Woods, Eclipse Media Group; and SSI's editors.
BEST OVERALL INTEGRATED MARKETING PROGRAM: ADT Commercial, Romeoville, Ill.
It's never easy to step out of the shadow of a large, iconic presence but that's exactly what ADT Commercial has been doing just that in making inroads with commercial clients in the past few years the way ADT has been a longtime high-profile national name for security and smart home residential customers. The company's all-encompassing promotions strategy last year in particular has earned it SSI's prestigious Overall Integrated Marketing Campaign SAMMY Award. 
"The way our marketing program has evolved is a testament to how we've grown over the last several years," states Mallory Pernai, ADT Commercial's director, marketing communications.  
"As ADT Commercial develops in its role as a confident industry innovator and leader, we've refined our marketing efforts and voice to more directly connect to new and existing audiences — always underpinned by our commitment to service excellence." 
At the center of ADT Commercial's marketing program to become one of the industry's "trusted names in security," she explains, was to promote the momentum it has continued to create around its drive to innovate, especially as we look to enter an entirely new sector for ADT Commercial — the guarding space, involving the company's development of guarding robots and drones to deploy. 
"The innovation storyline has been the core to our messaging and strategy over the last several years, as we aimed to communicate — to our employees, our customers and industrywide — that ADT Commercial has emerged to revolutionize commercial security and, specifically, as a new, trusted guard force provider in through the development of groundbreaking technology," Pernai states.  
"That's remained the sole motivation at the heart of everything we do — our innovations are purposeful, directly responding to customers' needs. Our intent is to always put the customer first, helping them to streamline their operations and costs and effectively bolster their security programs with groundbreaking solutions and applications."
The SAMMYs program raises the bar for the entire electronic security industry by sharing the best ideas and practices with all.
Intense Innovation Focus Fuels Exhaustive Promotional Pushes
She notes that the timing couldn't be better, or more pertinent, with the industry at a crossroads on so many fronts. ADT Commercial has worked hard in recent years to ensure its laser-focus on innovation would translate into the differentiator when it comes to traditional and emerging technology solutions development.  
"With the immeasurable talent we've amassed over the last several years and the exacting, collaborative approach we've taken in exploring new solutions, our innovations are direct proof of our tagline, Powered by Experience. Driven by Excellence. With the experience of our people and in true partnership with our customers, we're piloting and bringing to market solutions that will be gamechangers for the industry," Pernai enthuses. "From humanoid robots and drones to supplement the guarding market, to ethical AI solutions that aim to address rising privacy concerns — we're taking the time to listen, learn and respond with technology that will have a long-term impact on how our customers approach securing their facilities." 
Being a triple winner in this year's SAMMYs underscores ADT Commercial's commitment to its exhaustive and varied sales & marketing tactics leveraged last year. Among the methods ADT Commercial enlisted toward this end included, according to Pernai, continuing to address industry trends by producing timely white papers, case studies, videos and webinars. The work helped kickstart conversations with customers and peers, she adds, demonstrating how deeply and successfully ADT Commercial has immersed itself in new markets and tech. 
"And for each thought-leading piece we created," Pernai notes, "we launched comprehensive campaigns to include social media posts, digital advertising, landing pages, proactive media pitches and more to extend its value and ensure the message reached out target audiences in every corner of the industry."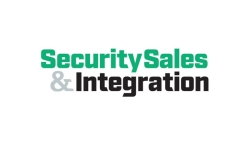 Latest posts by Scott Goldfine
(see all)